Our plastic pallets are suitable for several inustrial branches:
Pallets for EXPORT shipping, our plastic pallets are ATOXIC and they can sent in every parts of the world without any problem.
Pallets for several INDUSTRIAL USE.
Pallets for FOODS and PHARMACEUTICAL industries.
Our pallets are made in HDPE/PP recycled material join to the new environmental roules and regulations: SECOND LIFE PLASTIC project.
Our pallets are made in HDPE - PP -PE virgin and/or recycled material.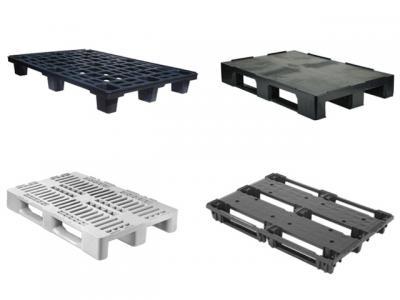 Browsable catalogues