Our Stackable big bins, rotary stacking containers and so on are able to satisfy every requirement in food & beverage, industrial, chemical and pharmaceutical branches.
They are available in different sizes and capacities: from few litres to 760 lt. They are manufactured in compliance with sturdiness and strong mechanical resistance concept, in accordance with norms and declarations of European food contacts laws.
Our plastic containers are made in HDPE or PP material and they are available in different colours.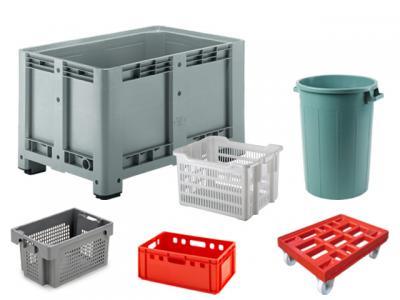 Browsable catalogues